Garth's Brew Bar
1726 Monroe Street, Madison WI 53711
Garth's Beer Bar offers a wide selection of craft beer on 17 taps (and one tap of nitro cold-pressed coffee) that can be used to fill crowlers or growlers, as well as nearly 100 bottles and cans, with options to create your own four or six-packs. The menu is constantly updated, so be sure to check back often to see what new beverages are on tap.
CARRY-OUT - DINE-IN
HOURS
Tuesday - Friday: 5:00 PM - 7:00 PM
Saturday - Sunday: 12:00 PM to 2:00 PM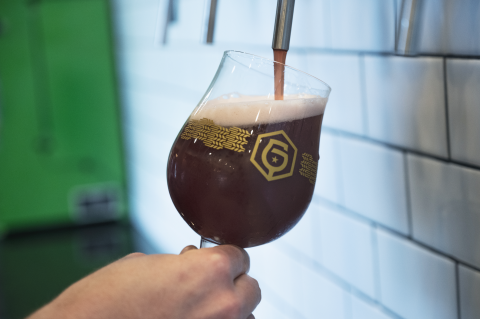 SPECIALS
Brewery of the Week - all beers from the Brewery of the Week are 40% off. To see the current Brewery visit the Garth's Facebook Page
GBB Crowler Club - Punch Cards for your Crowler Purchases - 10 punches = 1 free Crowler
VISIT GARTH'S BREW BAR
Garth's offers a variety of tap, canned, and bottled beer for carry-out. To view the current beer menu visit their website.