Your New Office
The difference between good and outstanding is in the details. Because of the relentless attention paid to the details, Urban Land Interests' spaces offer working environments that both meet and exceed our tenant's expectations.
We understand that your office space needs to reflect your company's brand, philosophy and culture. Your company's space influences your client's first impressions and employee satisfaction.
A Glimpse Inside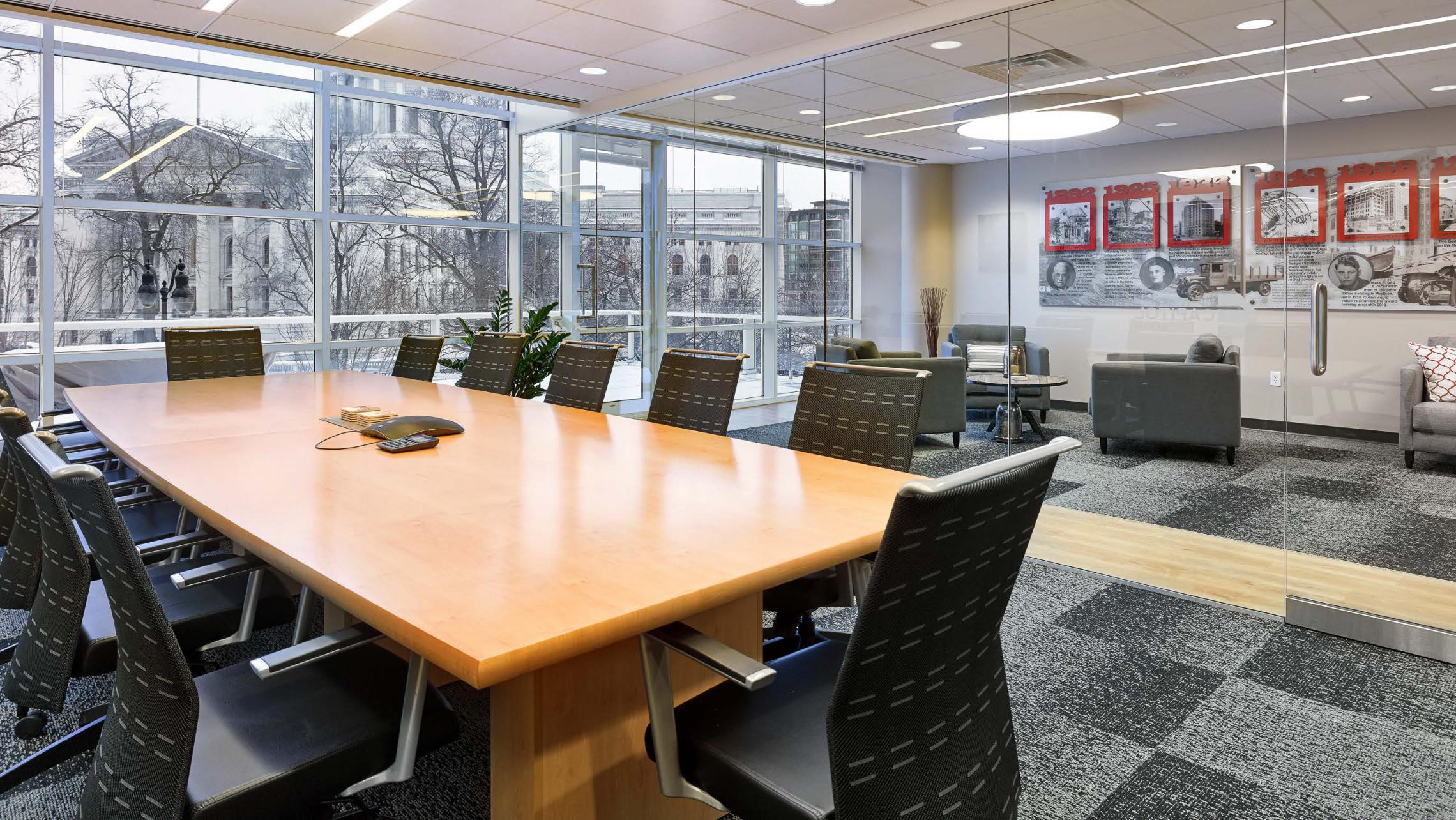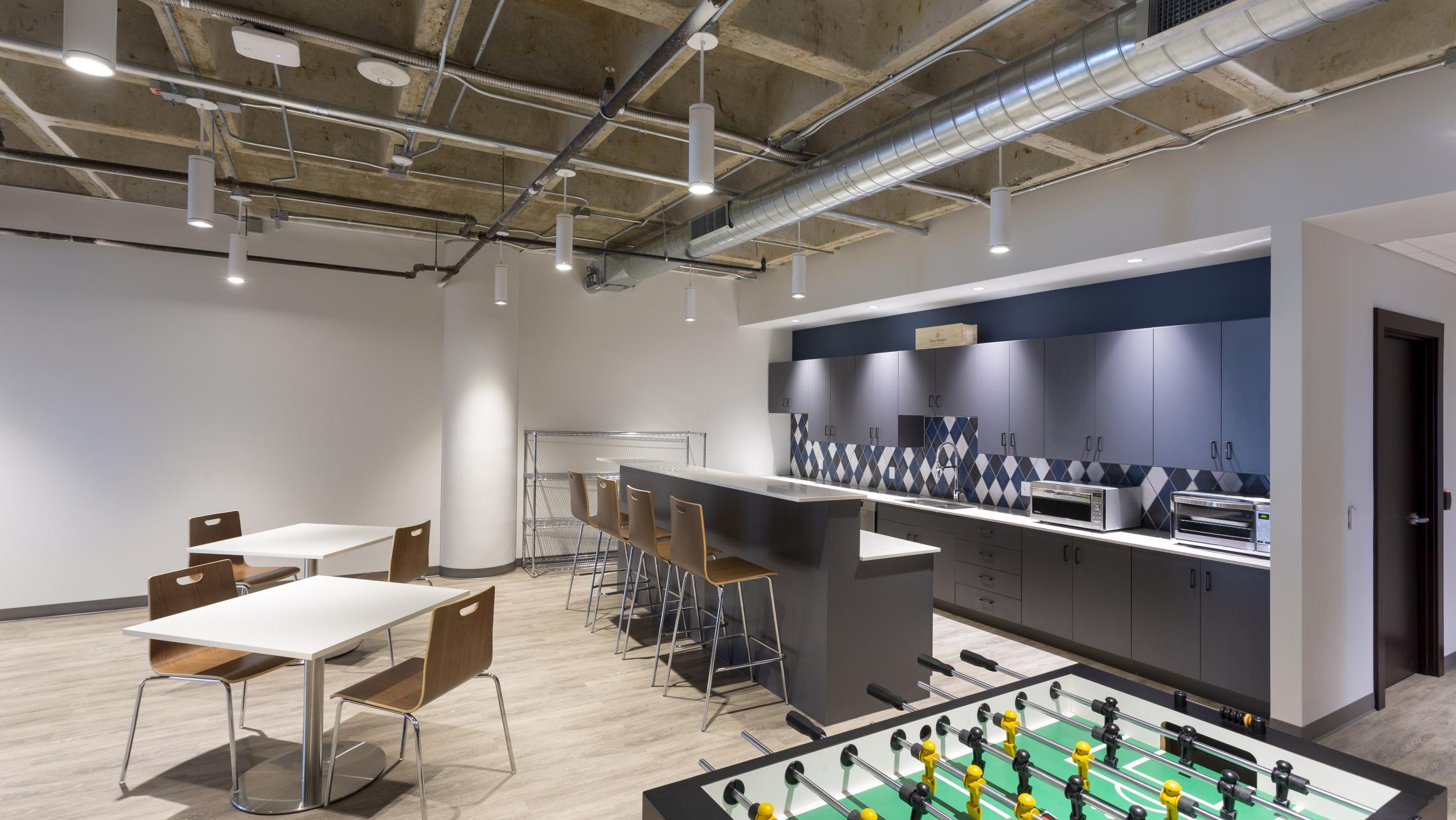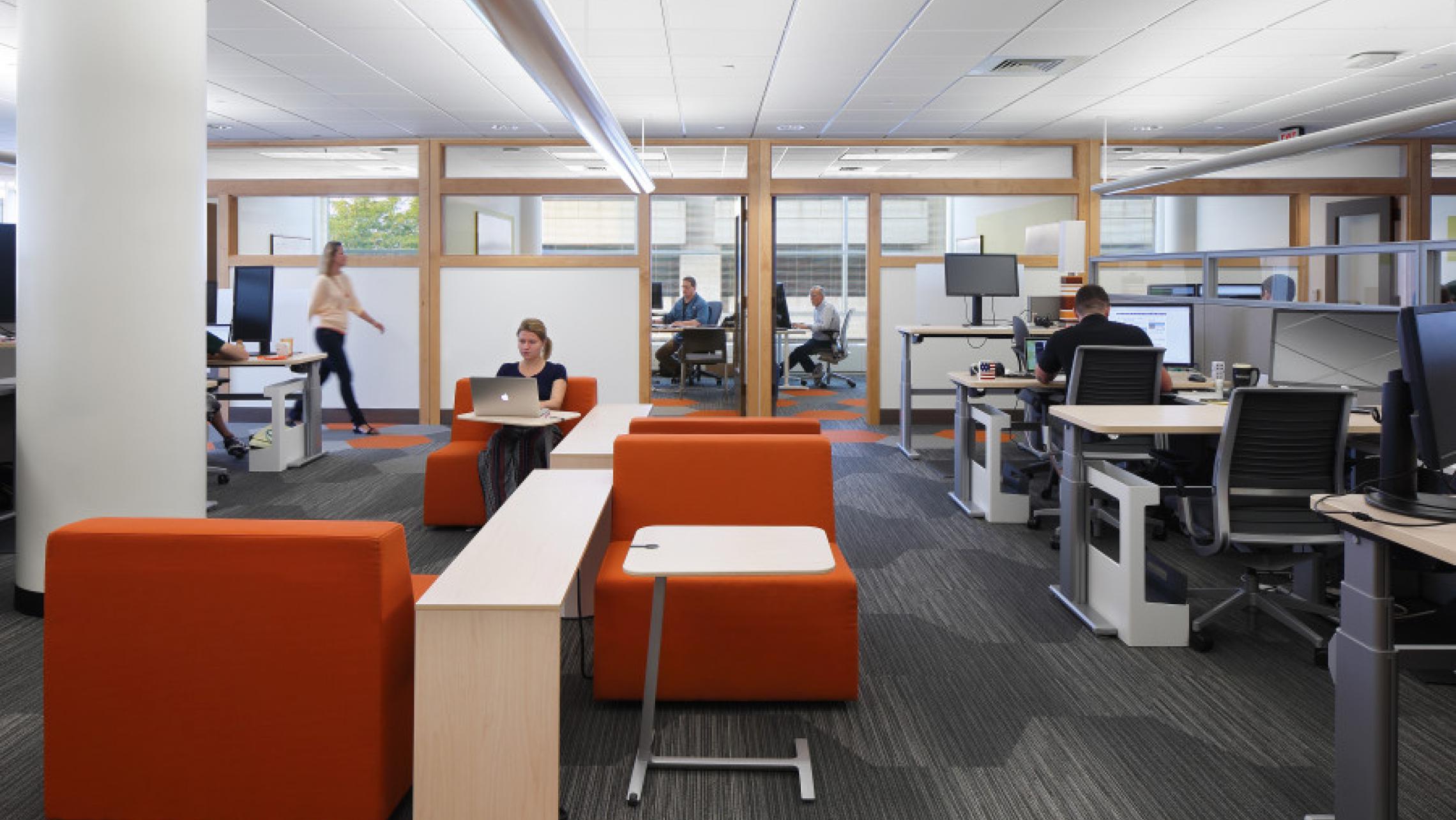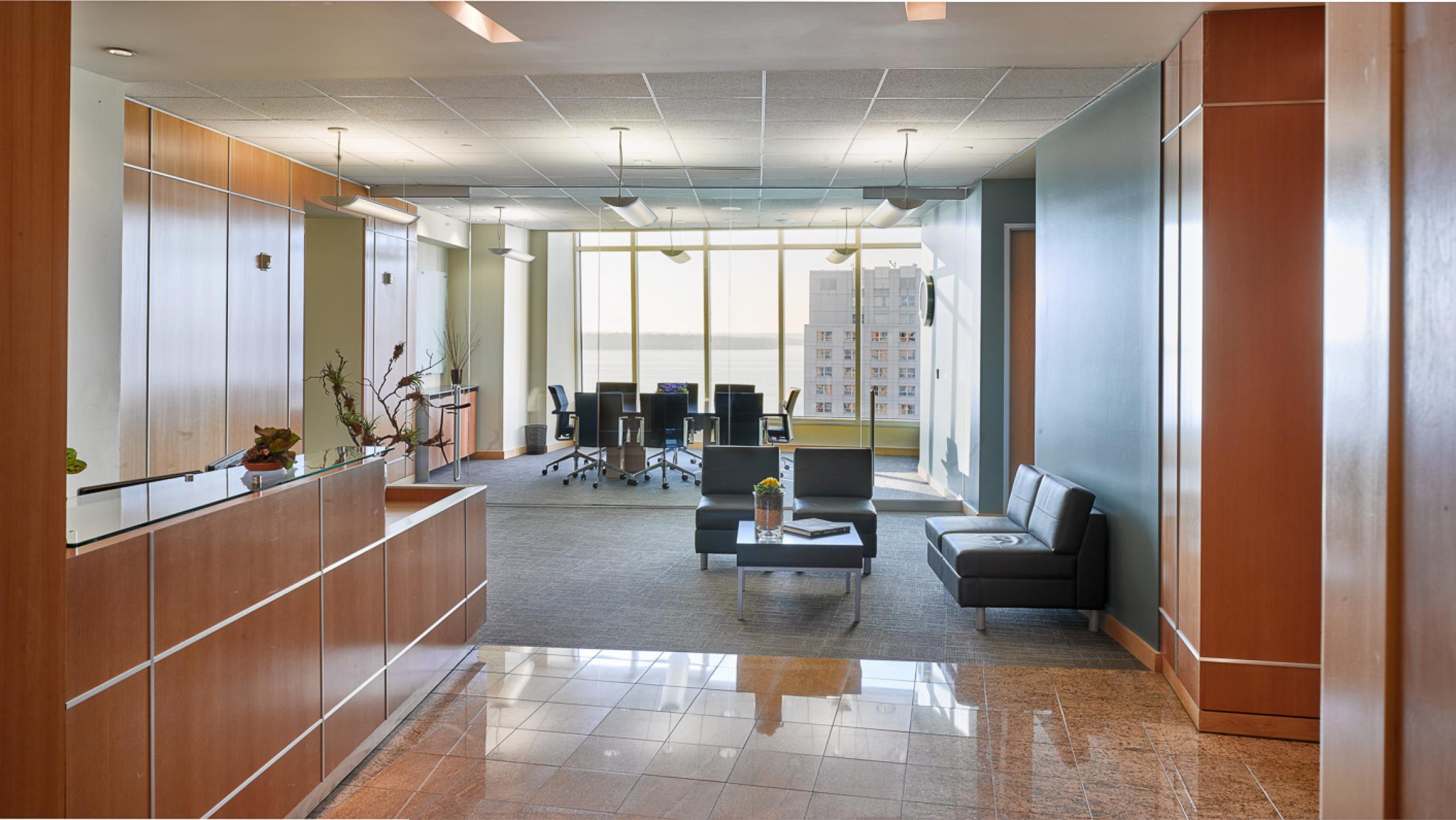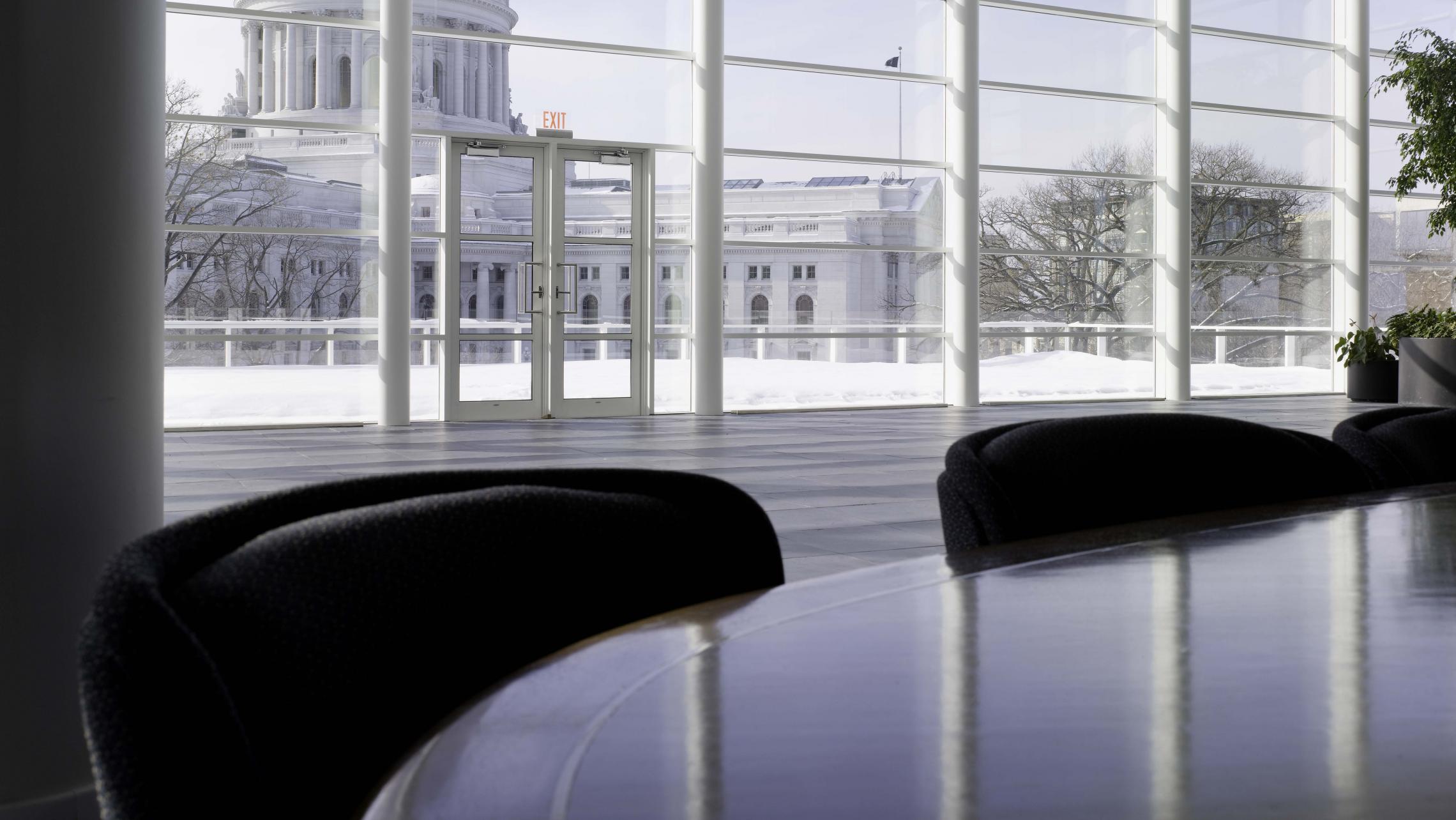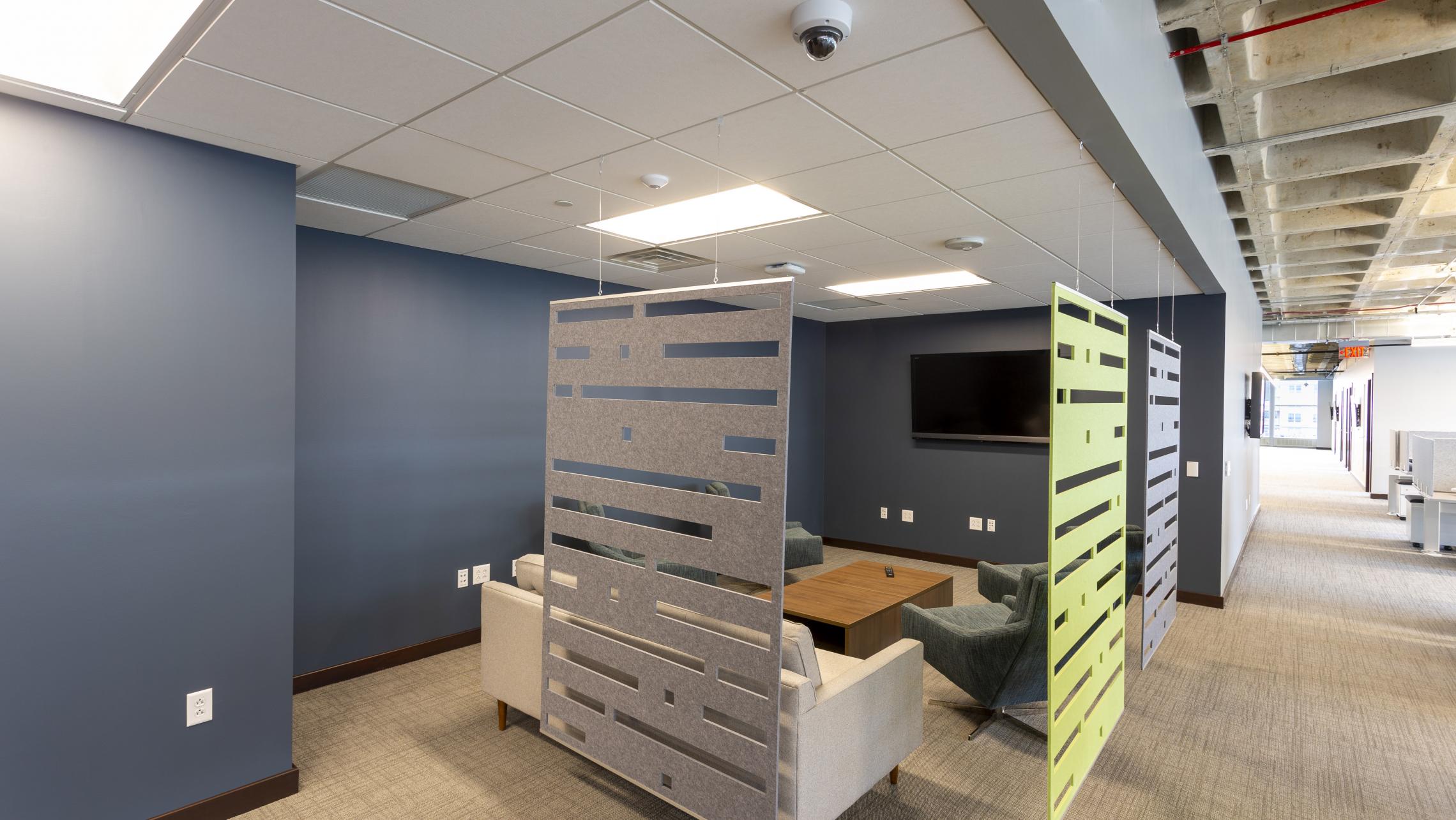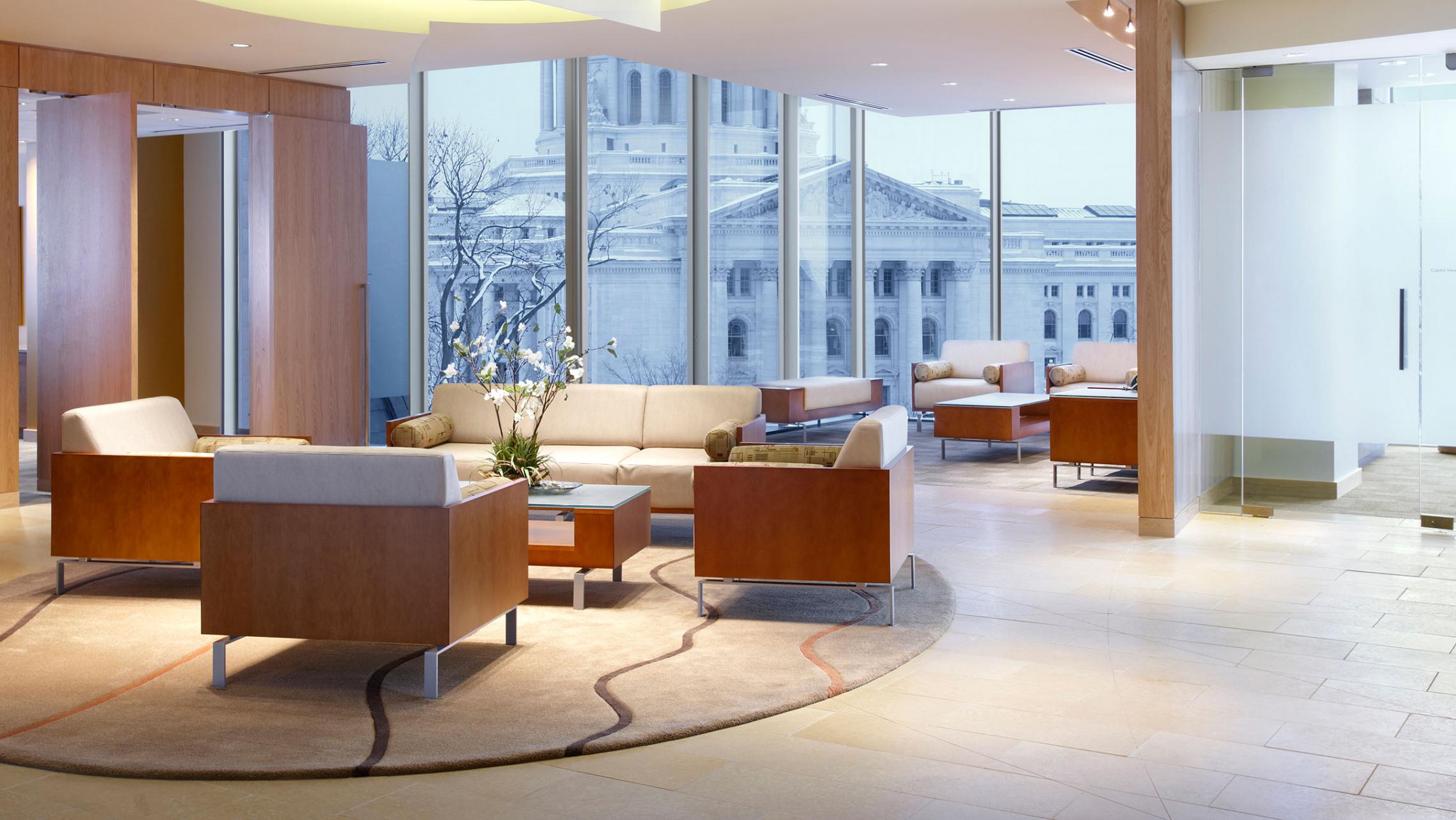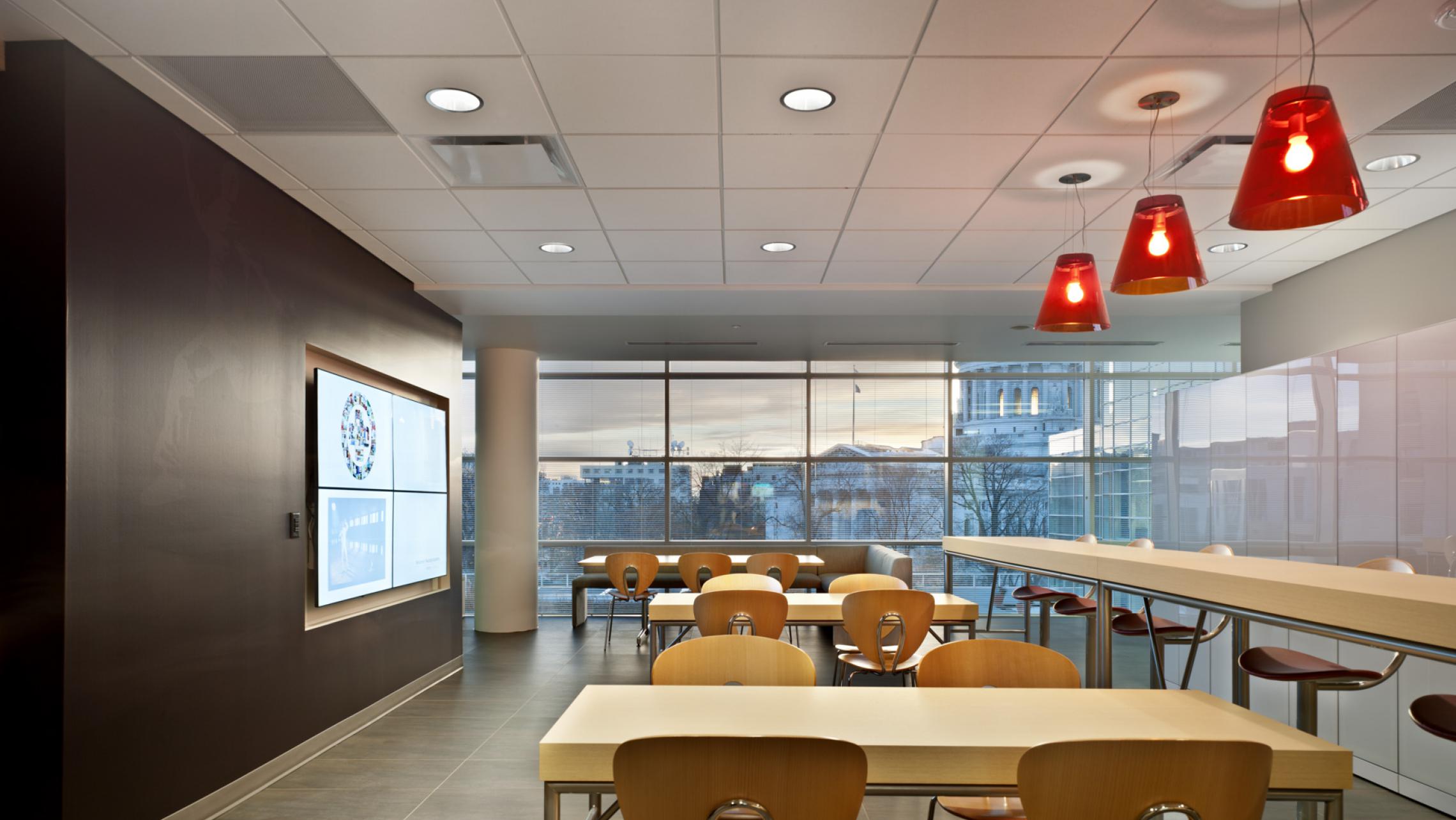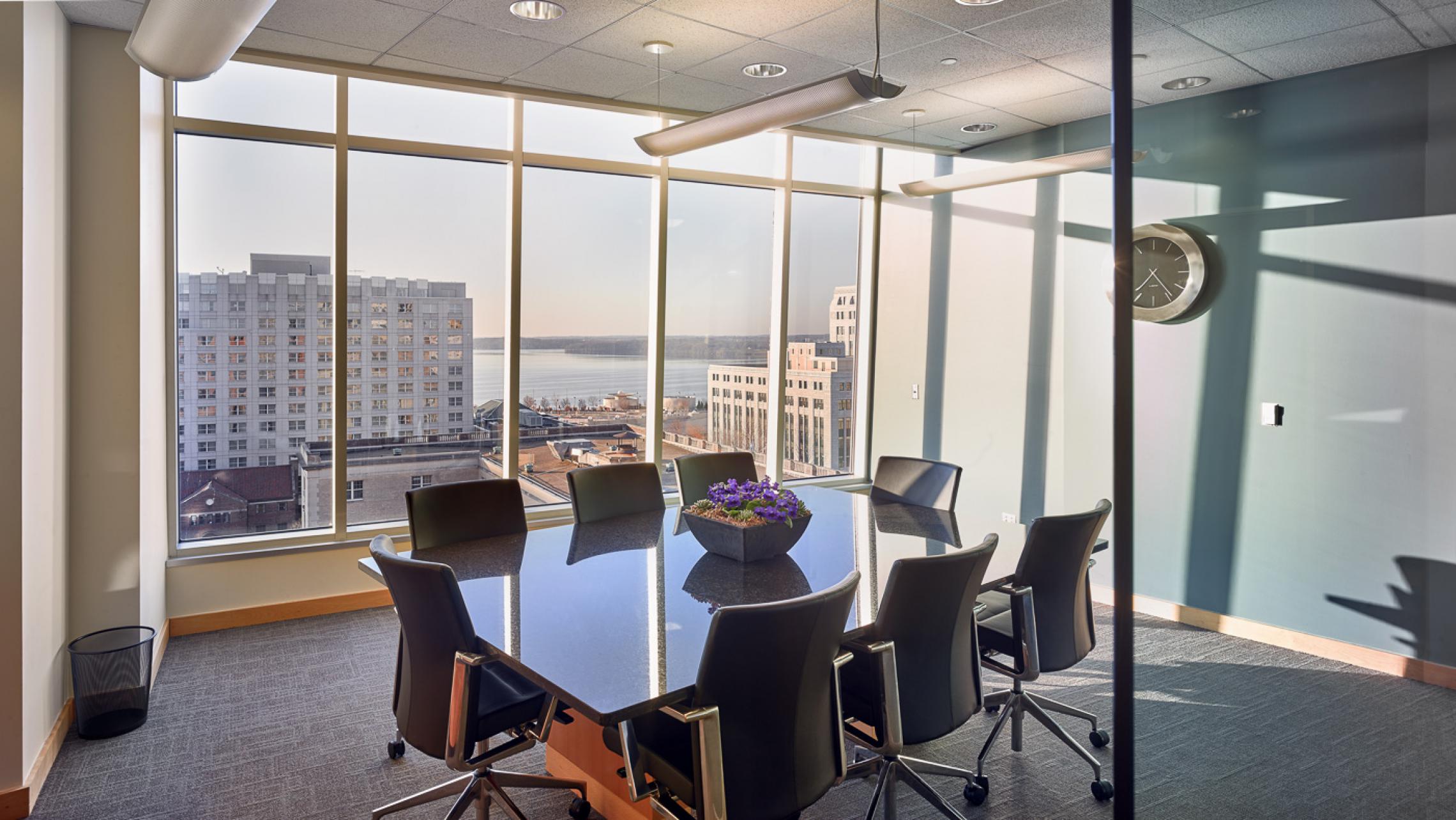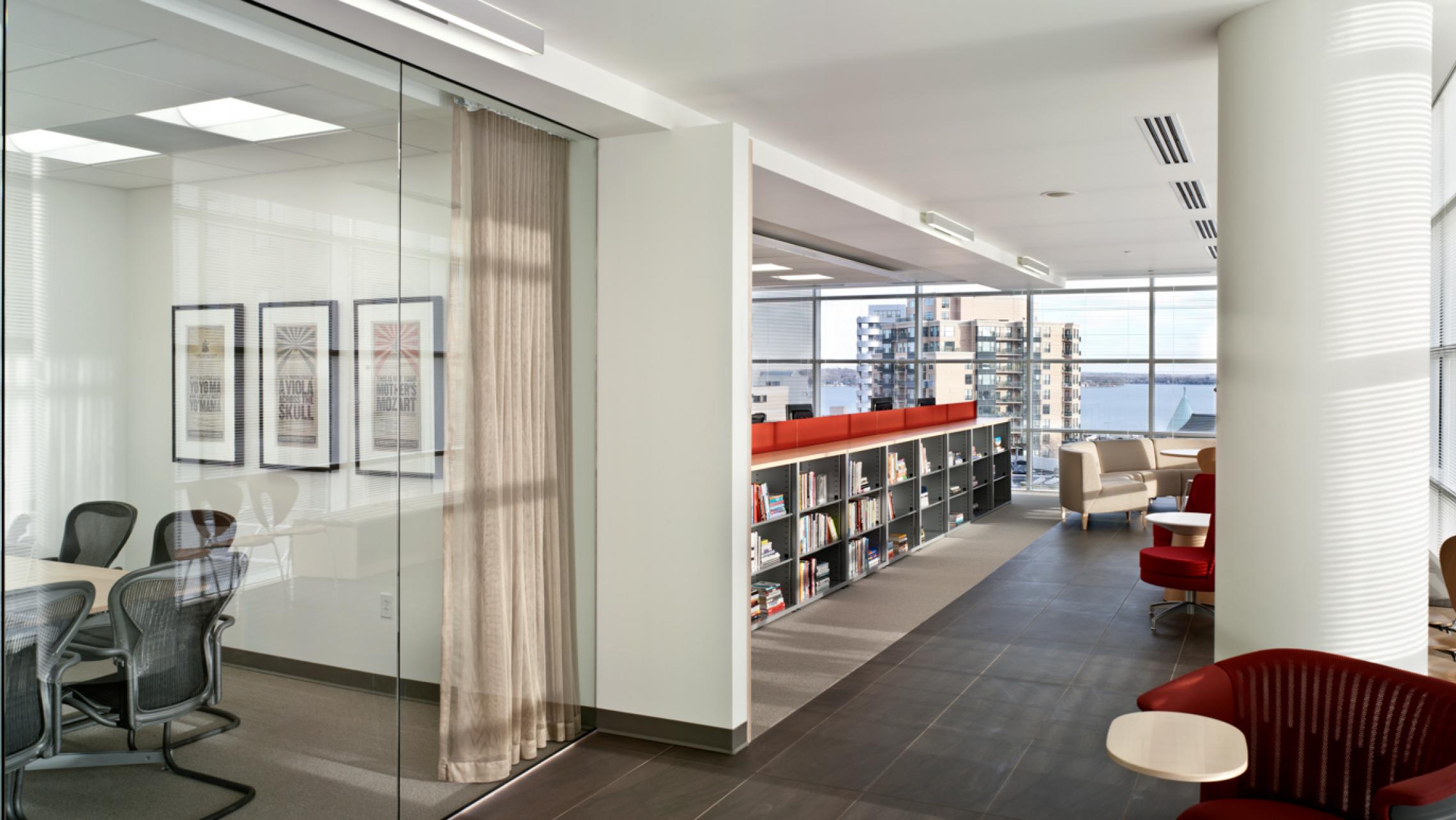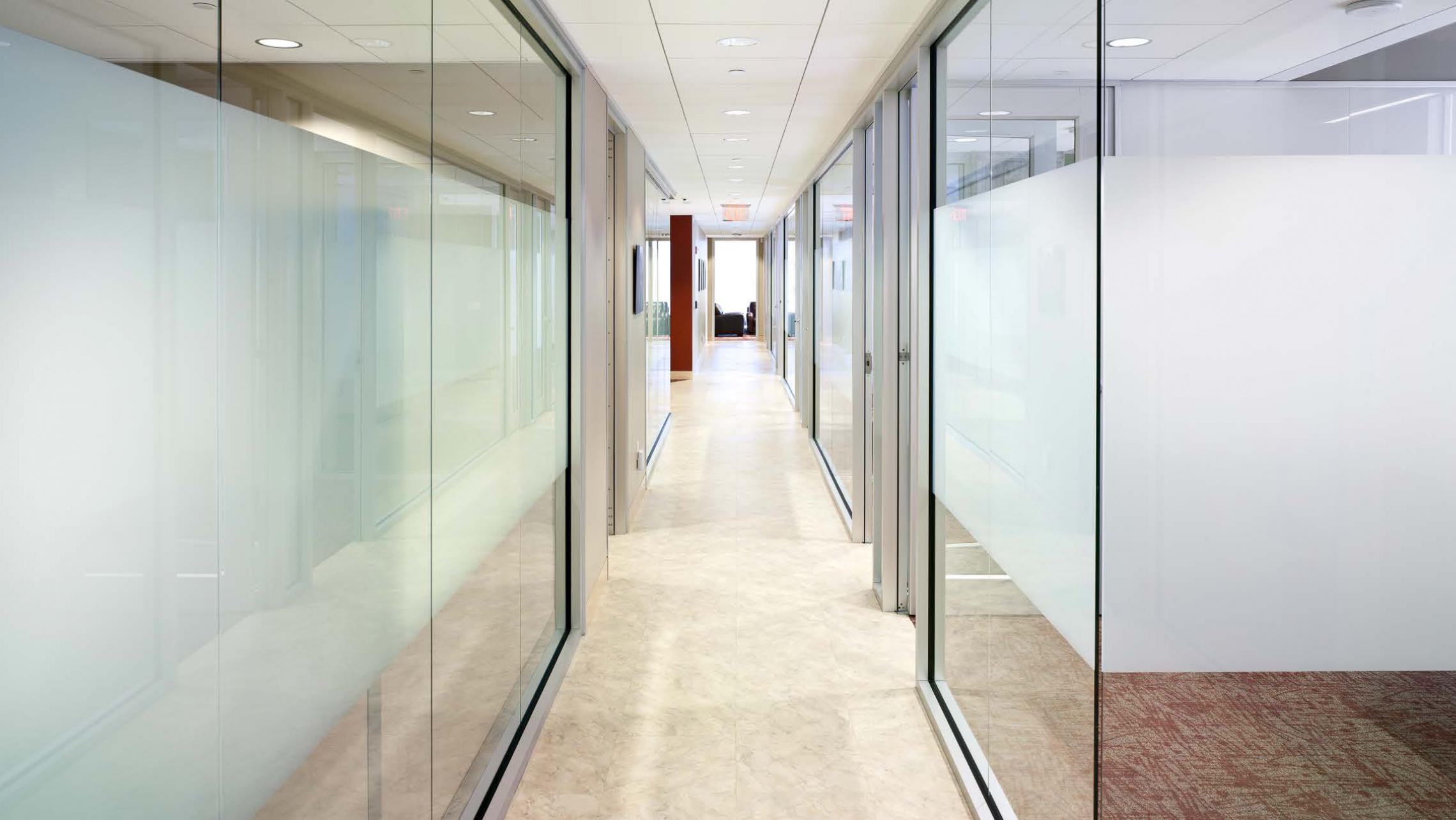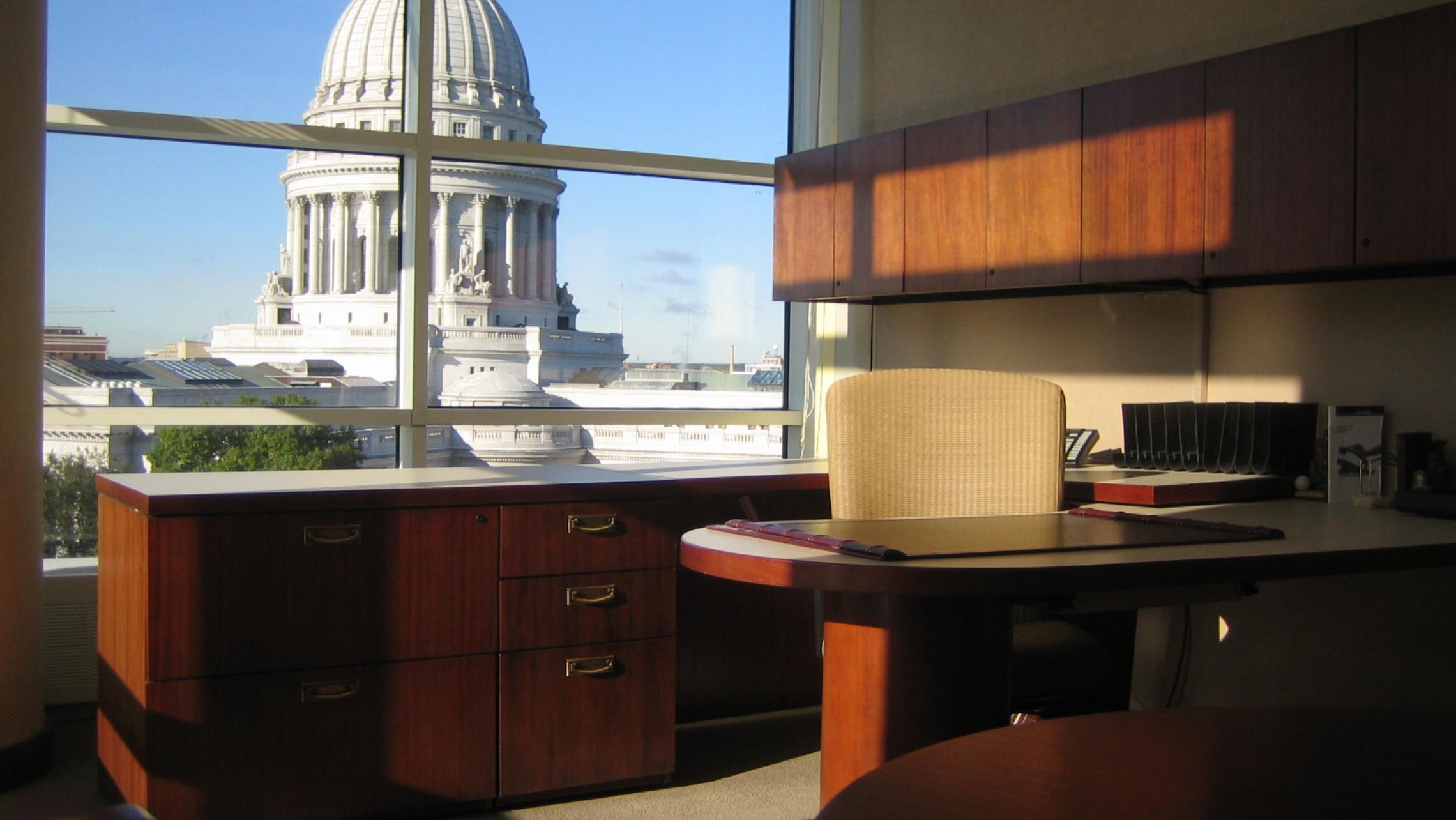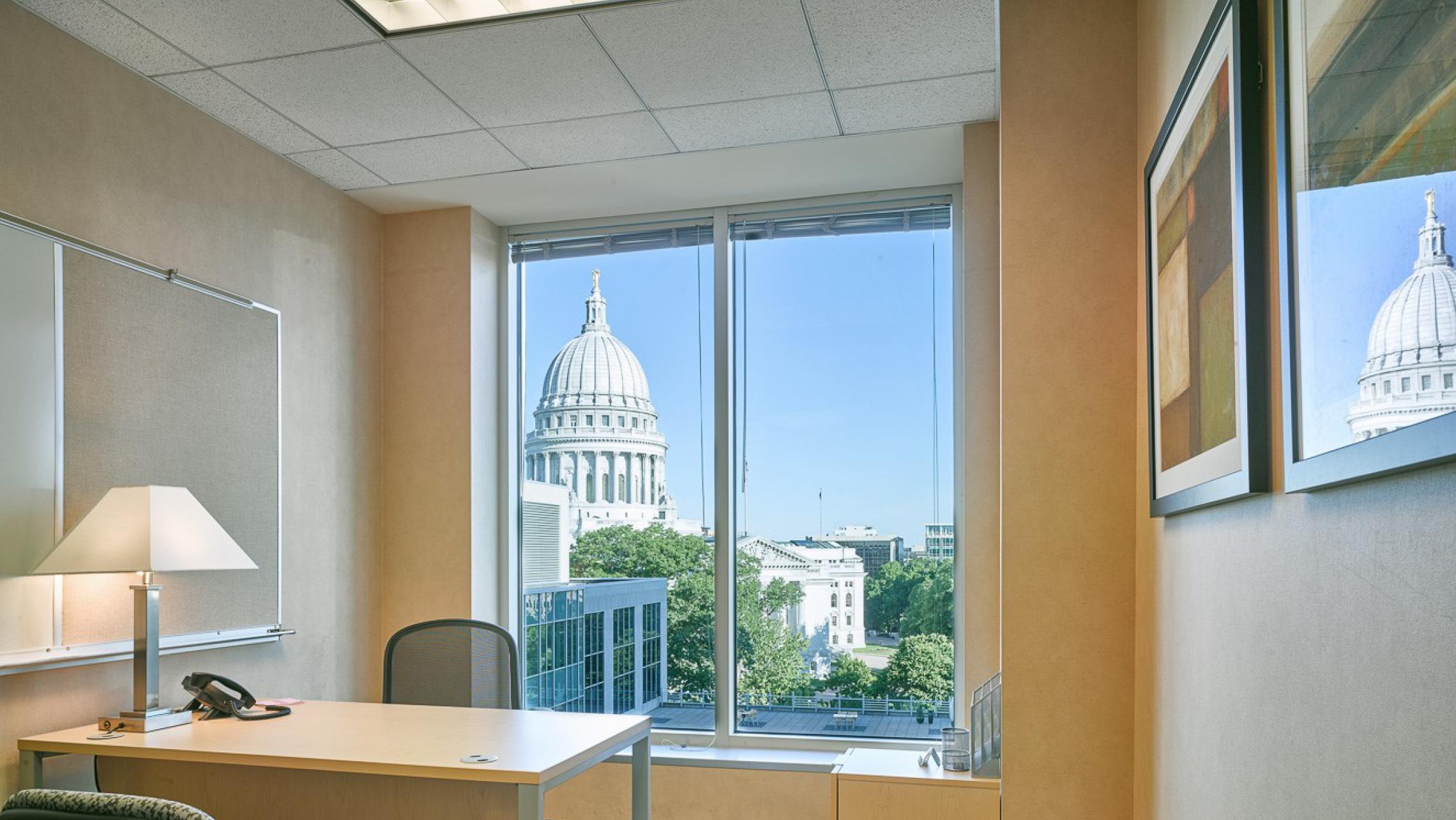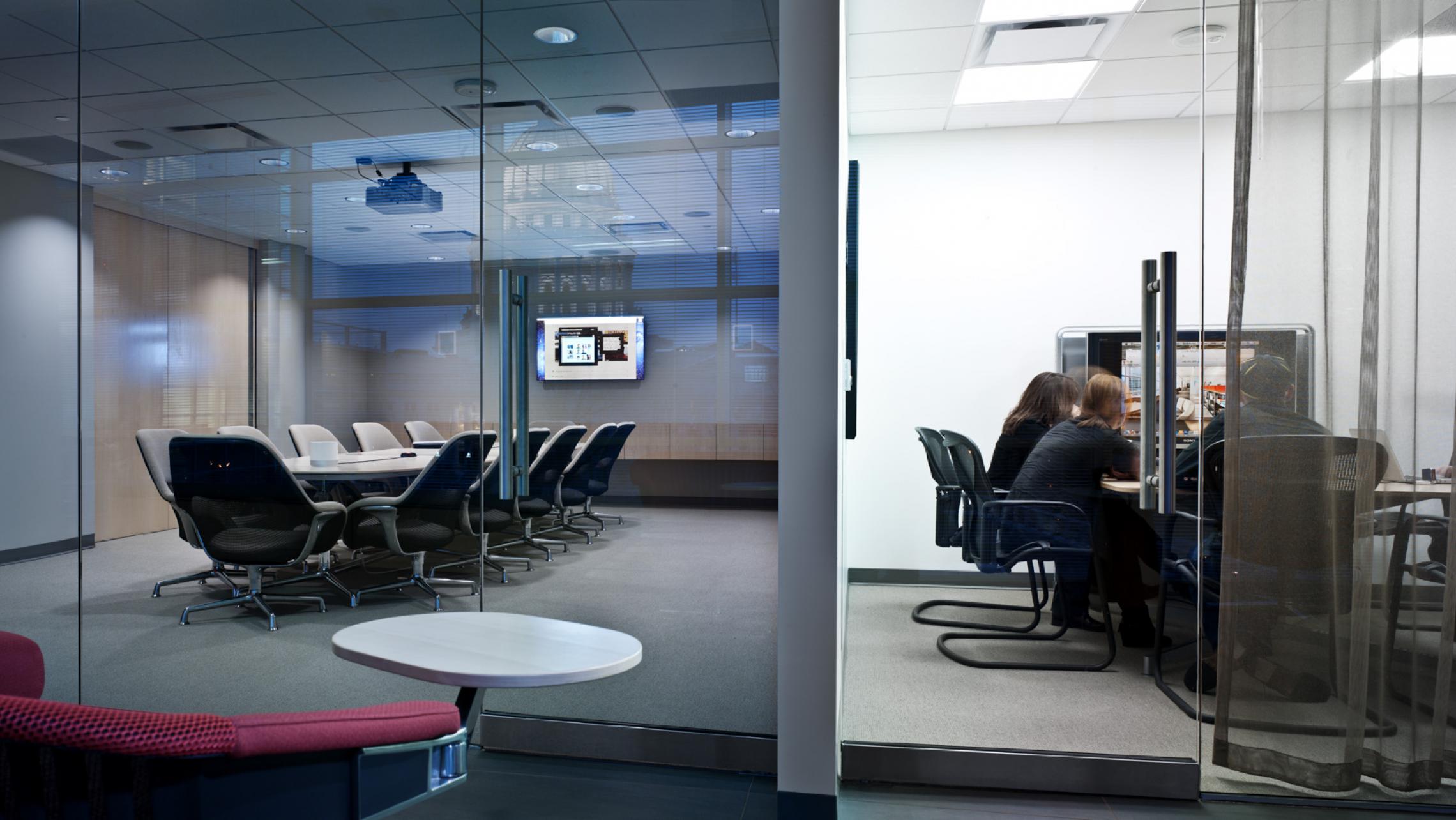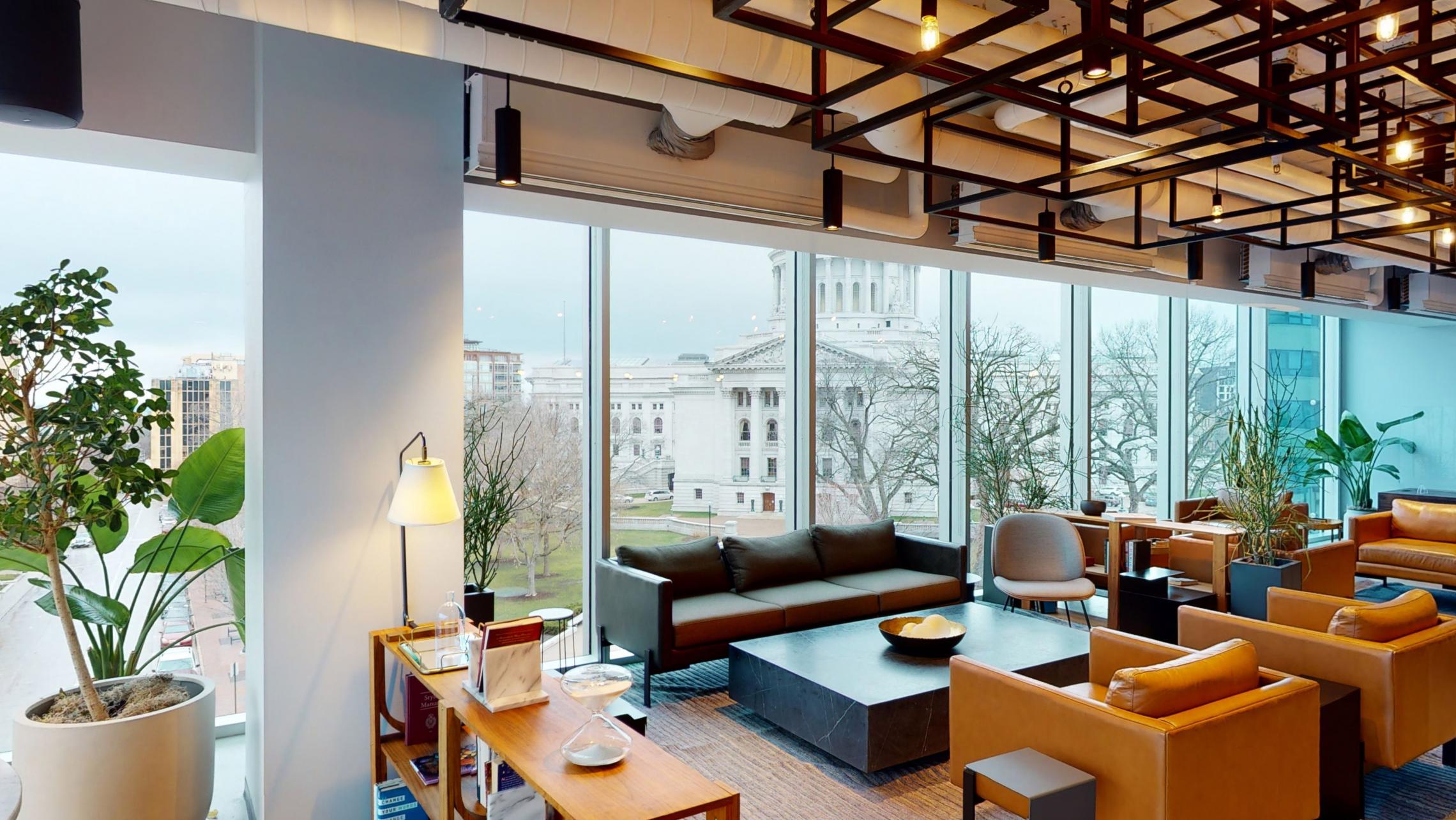 What Sets ULI Apart
ULI's office portfolio offers convenience to all of the amenities that downtown Madison has to offer. Your employees and clients will enjoy proximity to Madison's top rated restaurants, entertainment, parks, bike paths and downtown events; such as Wednesday Farmer's Market, Concerts on the Square and Live on King Street. Additionally, your company will benefit from easy access to State, County and City governments; The University of Wisconsin, Madison; UW, Meriter and St. Mary's hospitals; and the other successful firms located downtown. Urban Land Interests is committed to improving and supporting the downtown community.
Fit
ULI's diverse portfolio, which includes over 1,300,000 rentable square feet of office space on the Capitol Square, offers tenants opportunities for growth and customized environments.
Form
ULI carefully selects architects and designers based on the nature of each project, or coordinates proactively with Tenant's architects. Our project management team has detailed interaction with design professionals and provides thorough, ongoing review as plans are developed. The hands-on experience of selling, leasing and property management is fed back into the design. Architecture and interior finish concepts are always developed with existing and neighboring architecture and the urban fabric in mind.
Function
ULI employs a professional team that includes technical engineers, general maintenance, security staff, parking administration and housekeeping. We manage these operations in-house to guarantee that the best services are available to our tenants. Additionally, our team is committed to consistently improving the building operations to provide exceptional air quality, temperature control and healthy environments.
The Leasing Process
We understand that a successful office environment is more than just the space. Our leasing process begins with a conversation about your needs, team, culture, and budget. We then tour spaces to determine which properties could best meet those needs.
Contact Our Leasing Team
Featured Office Opportunities
Within our diverse office portfolio we have various spaces available from move-in ready to spaces that can be modified to spaces that are currently in development that could offer your company the opportunity for complete customization. Below are some featured office opportunities. Please contact our leasing team to hear more about these opportunities and to begin the process of locating your firm in downtown Madison.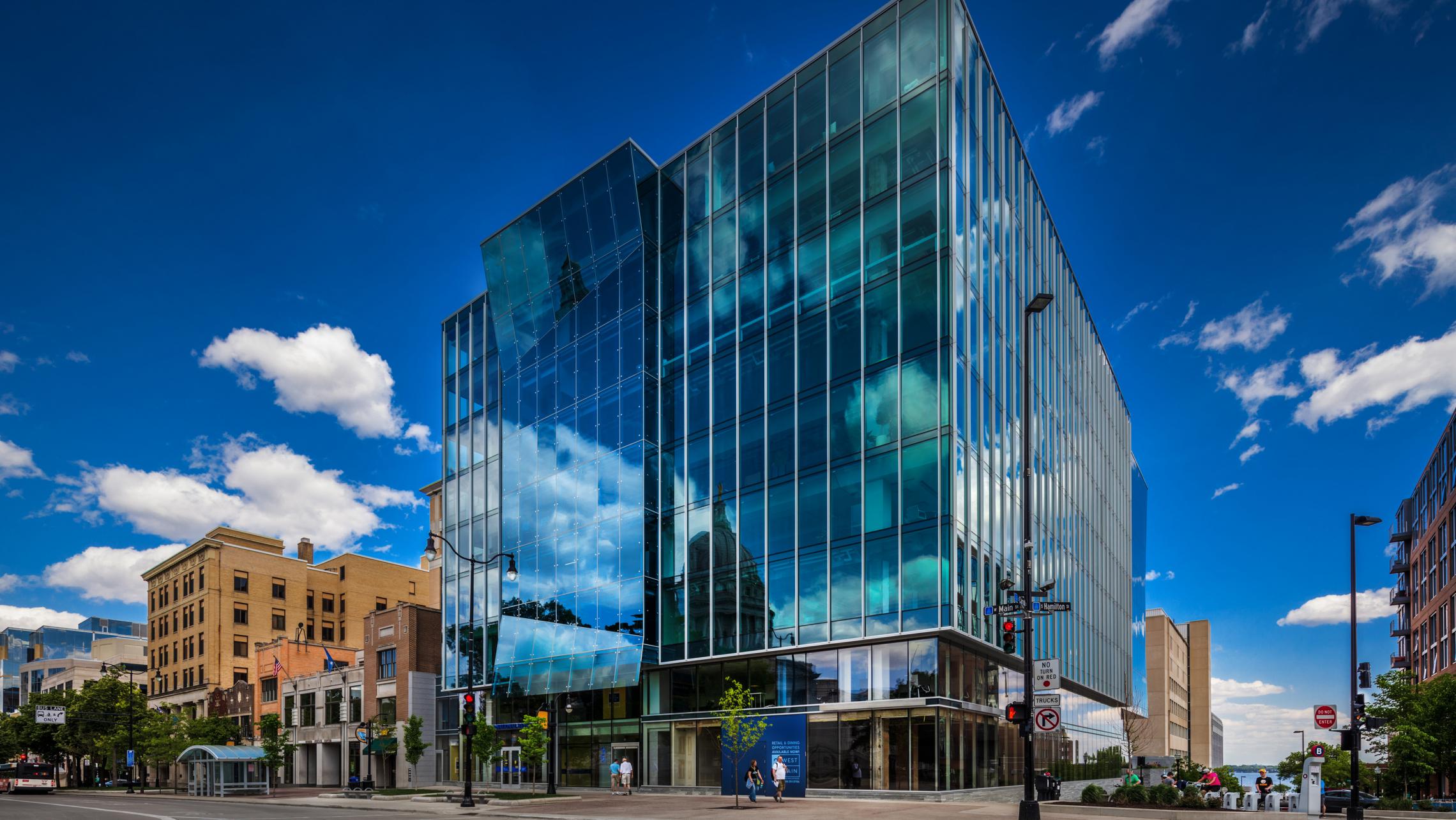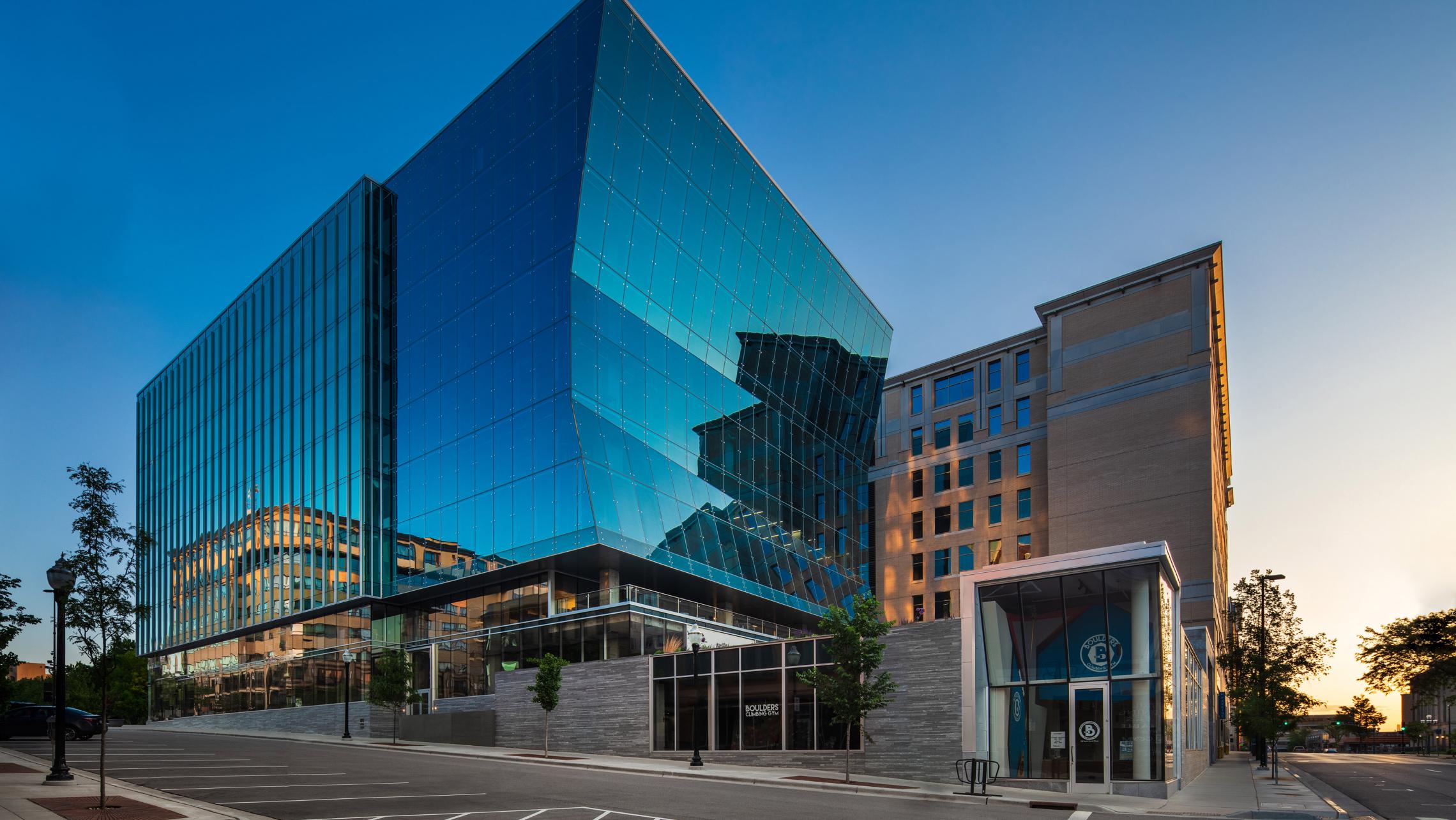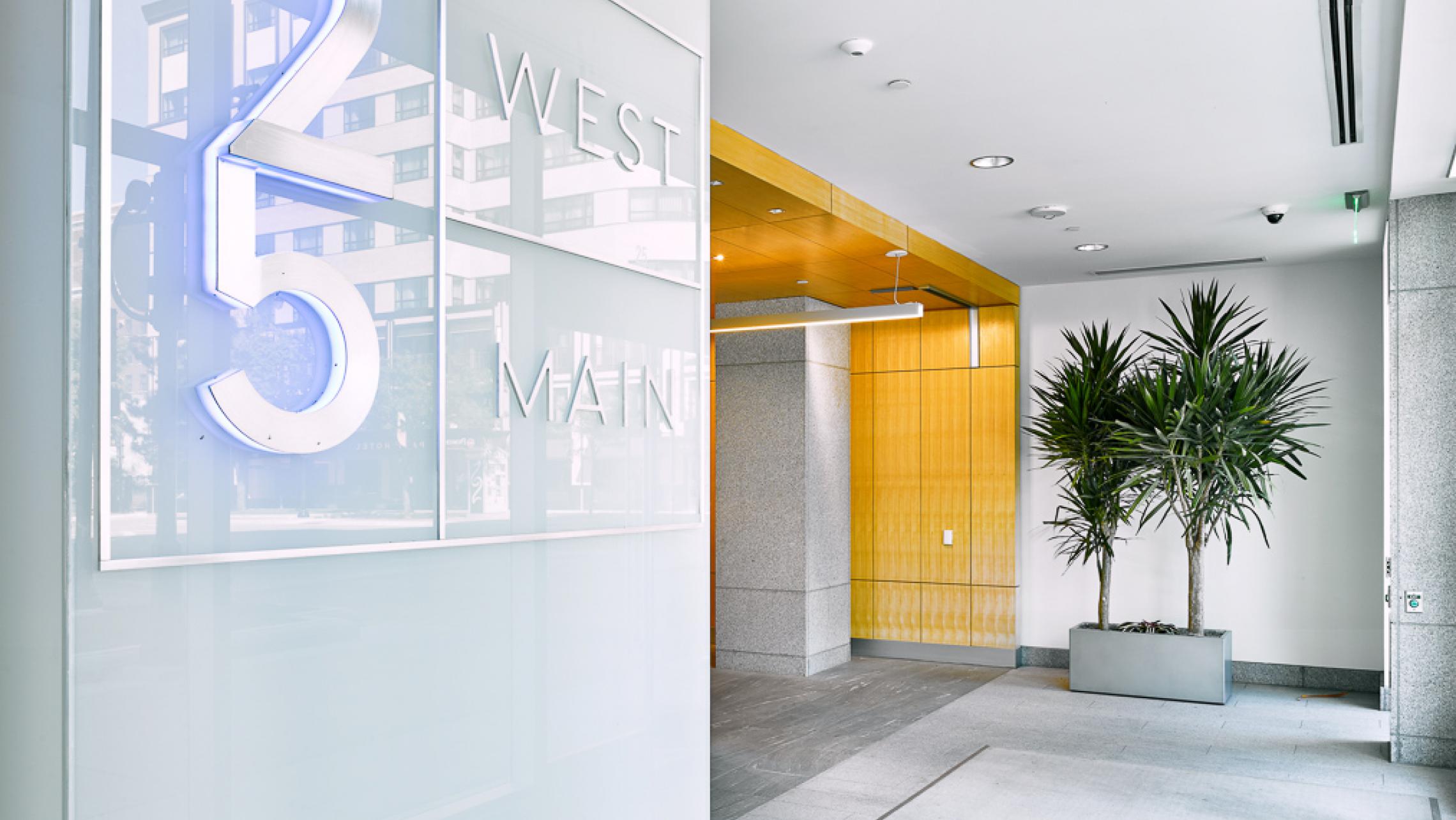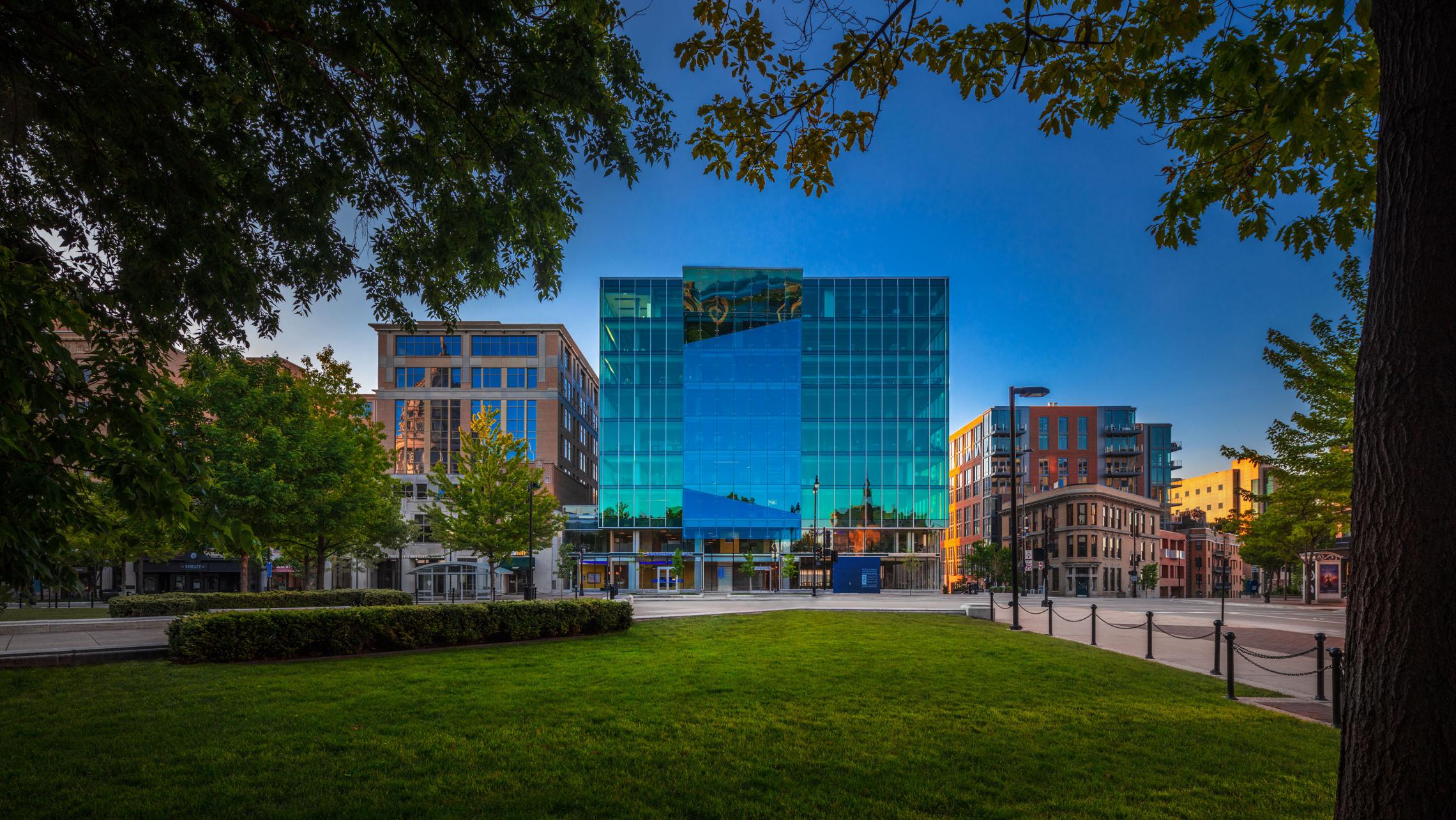 There are few locations in Downtown Madison that can accommodate a large office Tenant. The fully renovated 25 West Main development offers a prime location, ample underground parking, and the best opportunity to create a headquarters that truly represents your company and brand. Please contact our leasing team to explore your options and begin designing your new office.
Office Tenants of 25 West Main will enjoy efficient and flexible floor plates with floor to ceiling windows, exceptional views, individualized custom finishes and direct access to the new and secured underground parking facility. Retail Tenants will enjoy newly purposed spaces on the Capitol Square with easy access to loading and prime proximity to the increasing downtown residential population.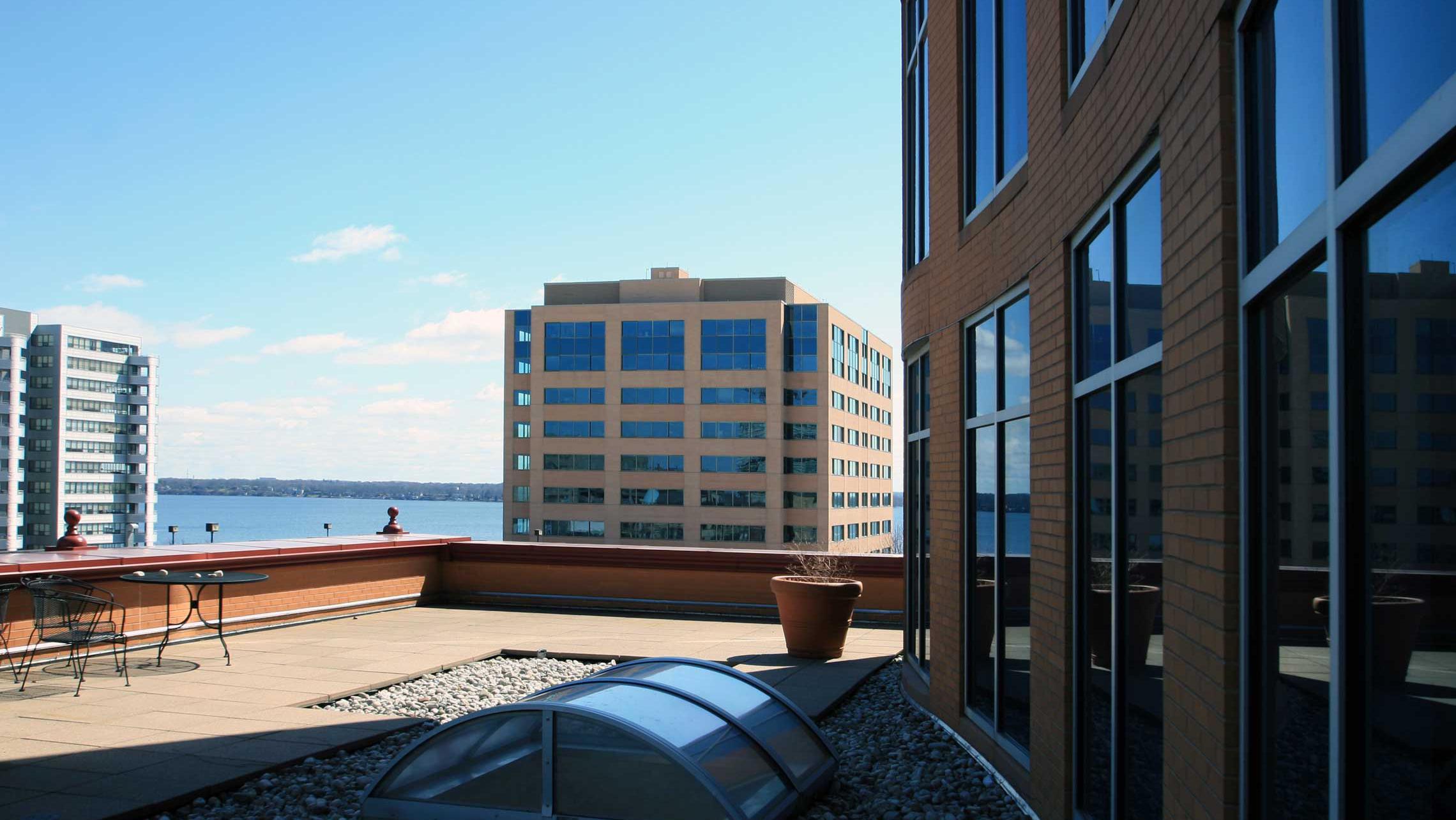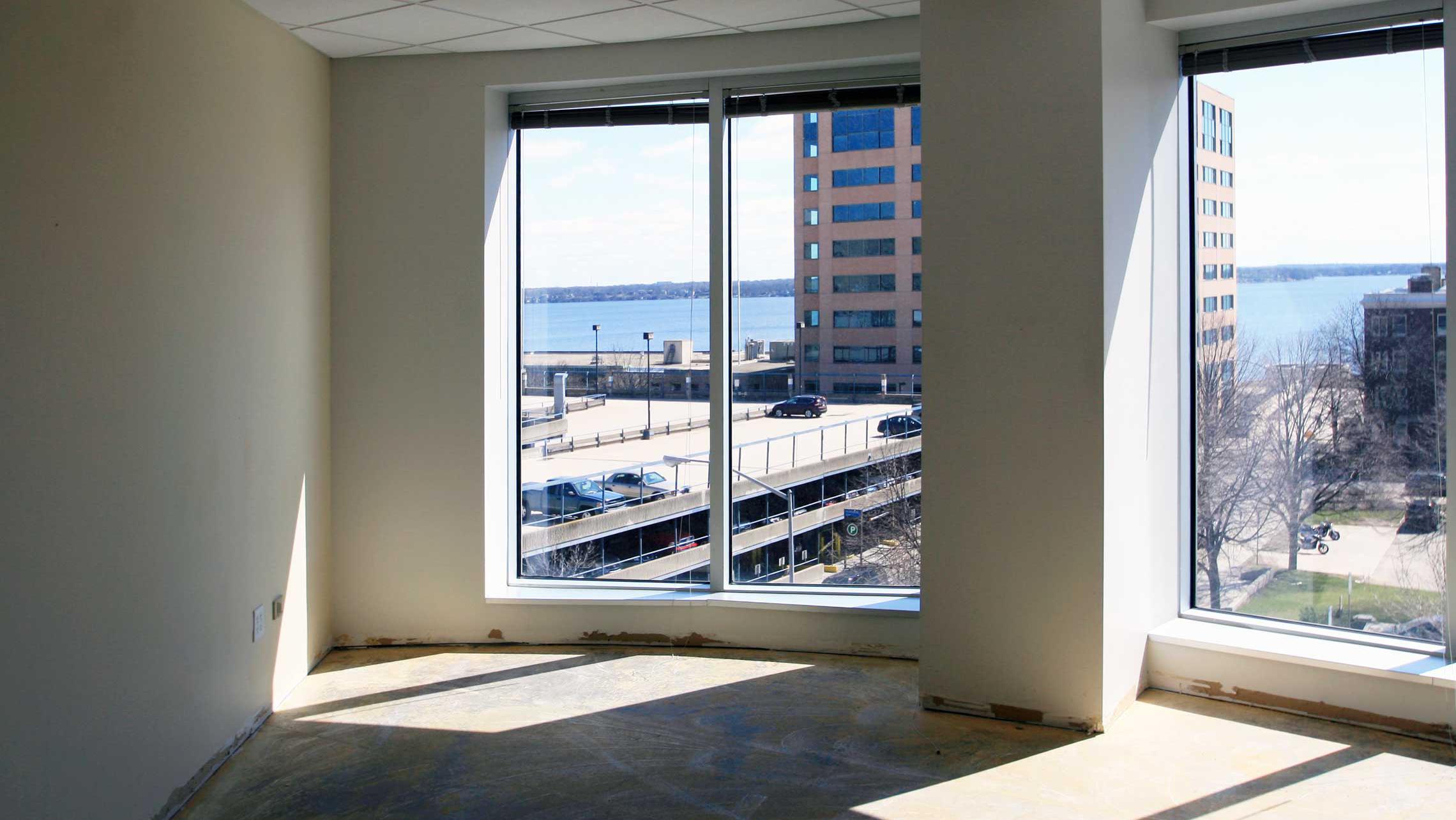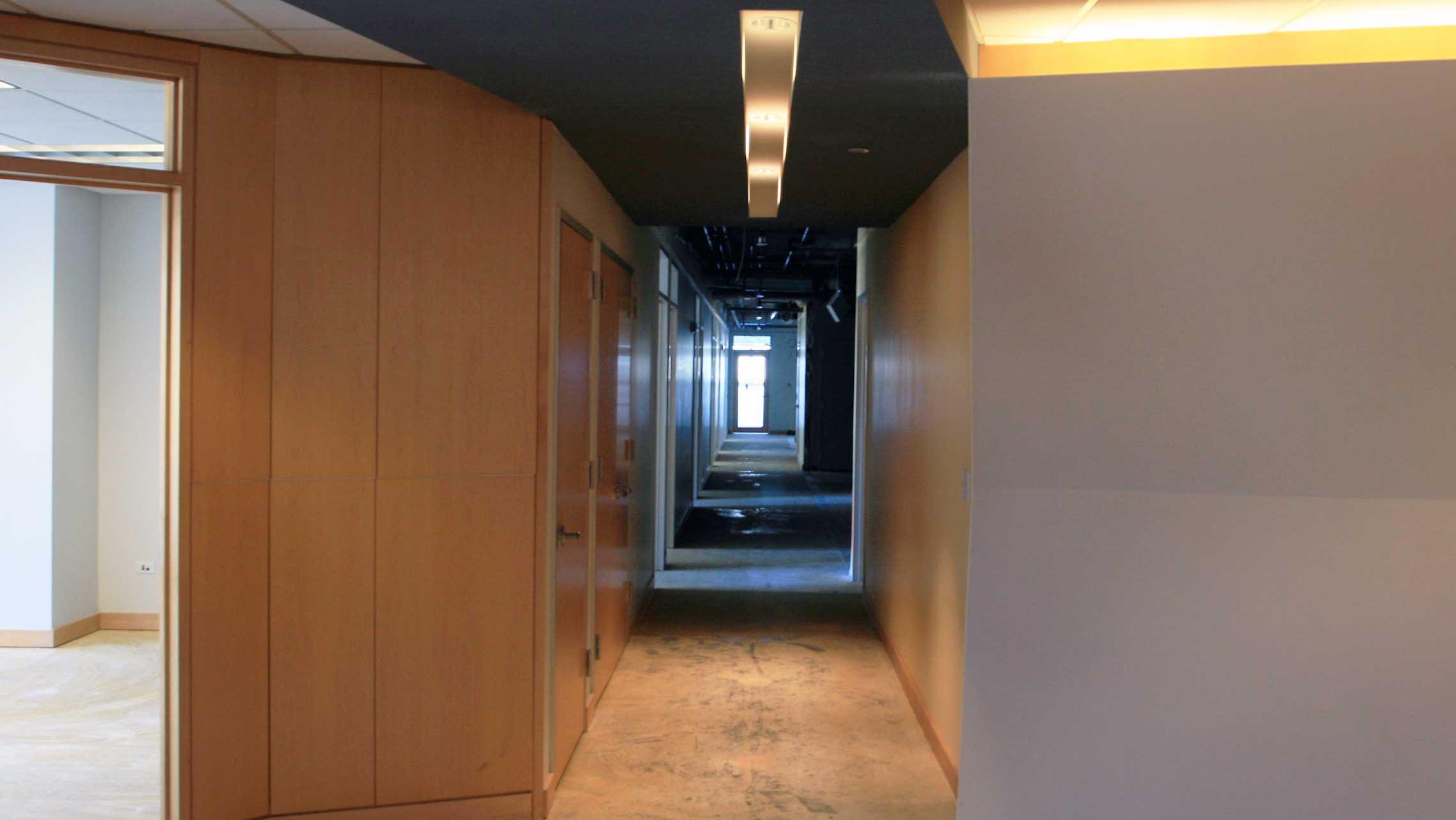 Suite 400 at 10 East Doty is 8,767 rsf and includes 15 exterior offices, flexible open office area and direct roof terrace access.